March is a fairly pathetic month Spring-wise in my neck of the woods. It's still very gray and brown and leafless, but the days are longer and temperatures milder, I am hearing birds again and, the other day, I found this little clump of snowdrops blooming out in the middle of nowhere. I figure the bulbs were accidentally transplanted by my husband when he was doing some brush clearing work on the tractor. I've been out doing the proverbial Beverley Nichols' "tour" of the garden (and if you've never read his wonderfully witty books, you should!) and I see some daylily and iris plants

sprouting, and even a few daffodils the heavy rains and moles haven't managed to destroy.
You don't have to be a gardener to love Beverley Nichols' books, though you'll enjoy them more if you are. If you love good, dry British humor, you will have a smashing time reading these!
Today, though, I wanted to share an unabashed self-promoting plug for some terrific vintage fabric I just listed on eBay. I don't expect this to achieve the Big Kahuna

results

of the barkcloth I told you about yesterday, but I hope it will sell at a respectable profit

:
Isn't it

terrific? It's everything I love in a fabric--wonderful, happy graphics, bright colors, 100% cotton.
I found this fabric as a set of curtains at a local charity thrift shop a month or so ago. I decided to keep one of the panels myself and attempt to sell the other. It was a tough decision, but I really must reduce

my

fabric stash. And anyway, if I sell a piece, I can use the money to buy another

!

I'm thinking what a nice little girl's jumper this would make, and I'm looking for a simple vintage pattern. Imagine

this print with a red turtleneck and red tights.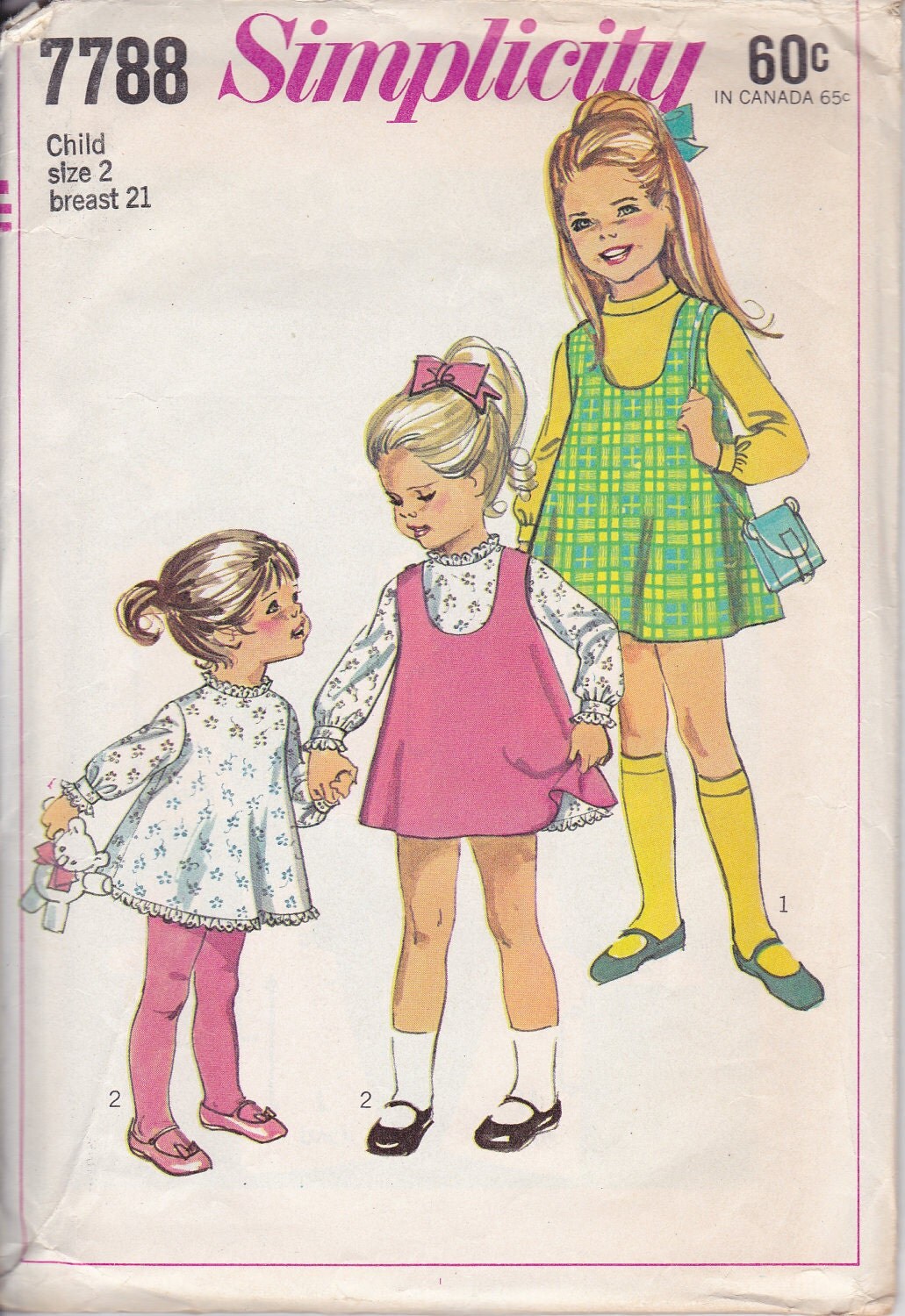 I've got a few similar patterns scoped out on Etsy. I'm looking for one with the right size (2 or 3) with a nice neckline (as this one has) but I think with less overall fullness

in the skirt.
Well, I had better sign off for now

and get to work. I have a custom order for 150 wedding favor bags! I'll tell you more about it next time.