In case you missed it, I reopened the Etsy shops for the duration of the Olympics. I'm determined (or is that desperate?) to clear out some clutter around here, and I've got way too much vintage stuff. It's a slow start, after being away from it since before Christmas.
So I was happy this morning to find that someone had featured my nifty little vintage lace-up shoes in this very sophisticated treasury:
And last night I managed (very sleepily) to put together this one:
The Etsian who made the beautiful black-and-white treasury is such a talented artist. I visited her shop, AngelaDesign, a few minutes ago and it is filled with exuberant and delightfully bright, fun handmade polymer jewelry. Here are some examples of her work: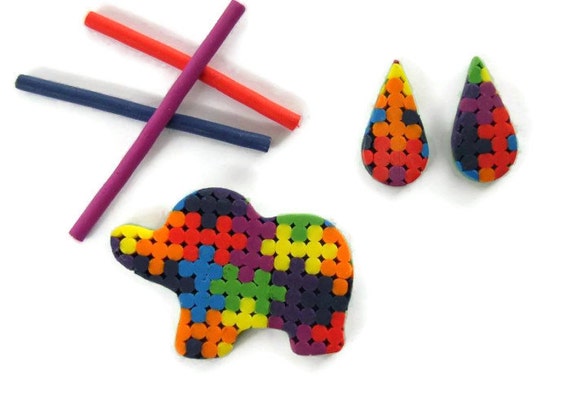 Isn't her stuff fabulous? I so adore wonderful color, and AngelaDesign has it in spades. Do check out her shop!
Another terrific artist you should know more about is Ron Krajewski. He's the one who painted the lovely watercolor of Lollia I posted here yesterday. Not only is Mr. Krajewski an amazing artist, but so is his horse! Yes, you read that right!!
Here's a short video with Metro's story. This is so cool!
Ron's paintings are terrific, too. Send him a photo of your pet and he'll work with you to produce a beautiful custom watercolor. I'm so happy with mine!
He also sells prints of his work.

And his prices are very affordable.
Isn't this super? Glorious color and such an evocative image. I remember my old cat Hammy
(now presumed deceased--pretty sure he fell prey to coyotes)

in just such a pose as this. I think I need this.
Please check out the artist's website: http://www.ronkrajewski.com/
and his Etsy shop, DogArtStudio: www.etsy.com/shop/dogartstudio
Okay, here's what you've been waiting for. This morning's close-up of my own Olympic Rings (the ones under my eyes)...
Wow, it's scarier than I thought.
Are you sure you want me to continue this saga?