Here's an excerpt from one of last year's blog posts:
"I've concluded my stuff is just not appealing to the savvy, upmarket buyers. Change is mandated if I want to command the truly Big Bucks. I've got to start offering wedding veils made of musty burlap. Empty my kitchen junk drawer onto a glue-covered automobile floor mat and call it fine art. Swirl Pepto-Bismol around in an old mayonnaise jar and market it as "cottage chic" decor. Hack a hole through a worn, sagging sofa cushion, ring it around someone's neck like a doughnut and proclaim it an "infinity scarf". You get the idea."
http://sheertrashroadshow.blogspot.com/2013/05/feeling-snide.html
And you thought I was kidding!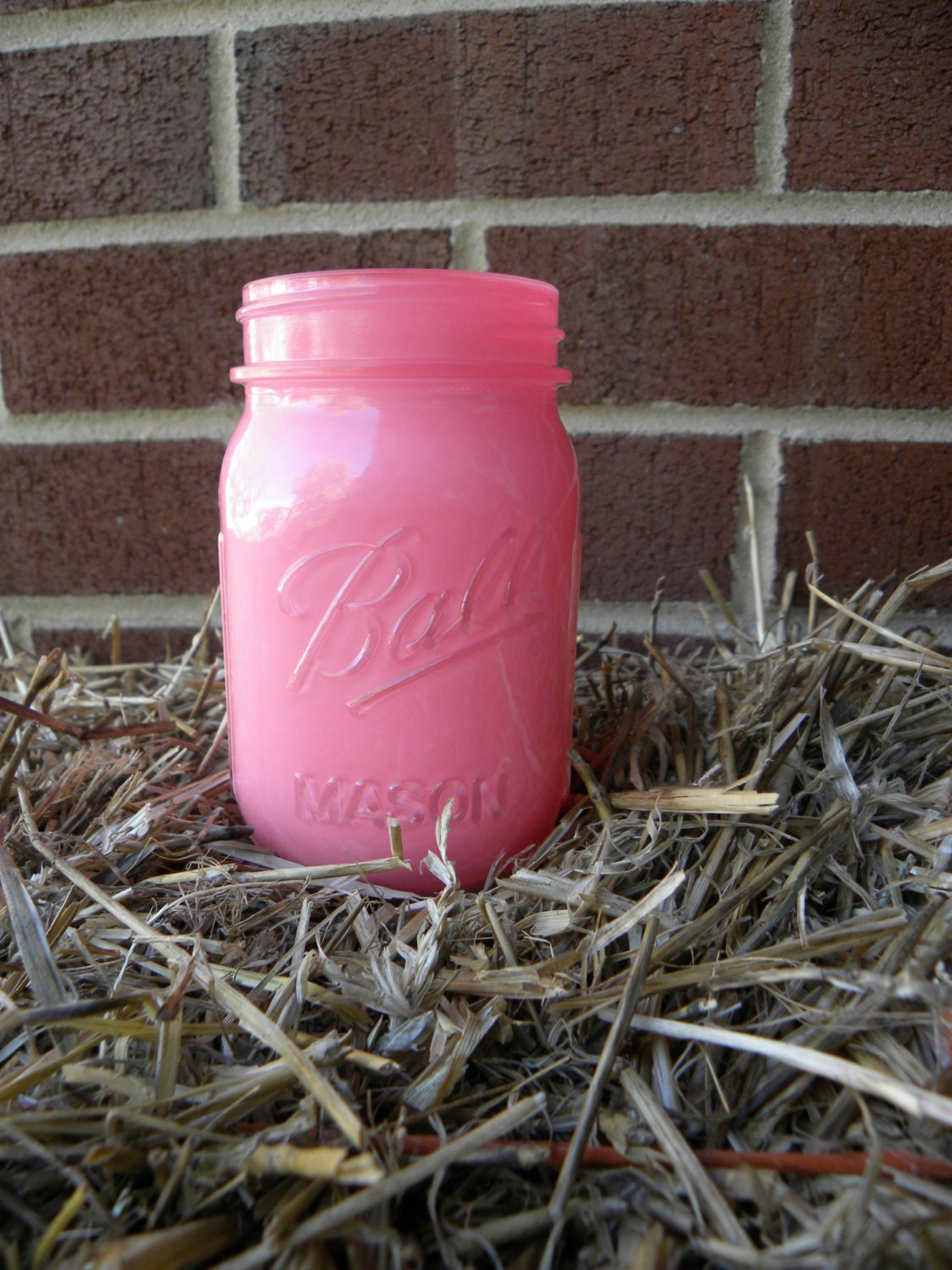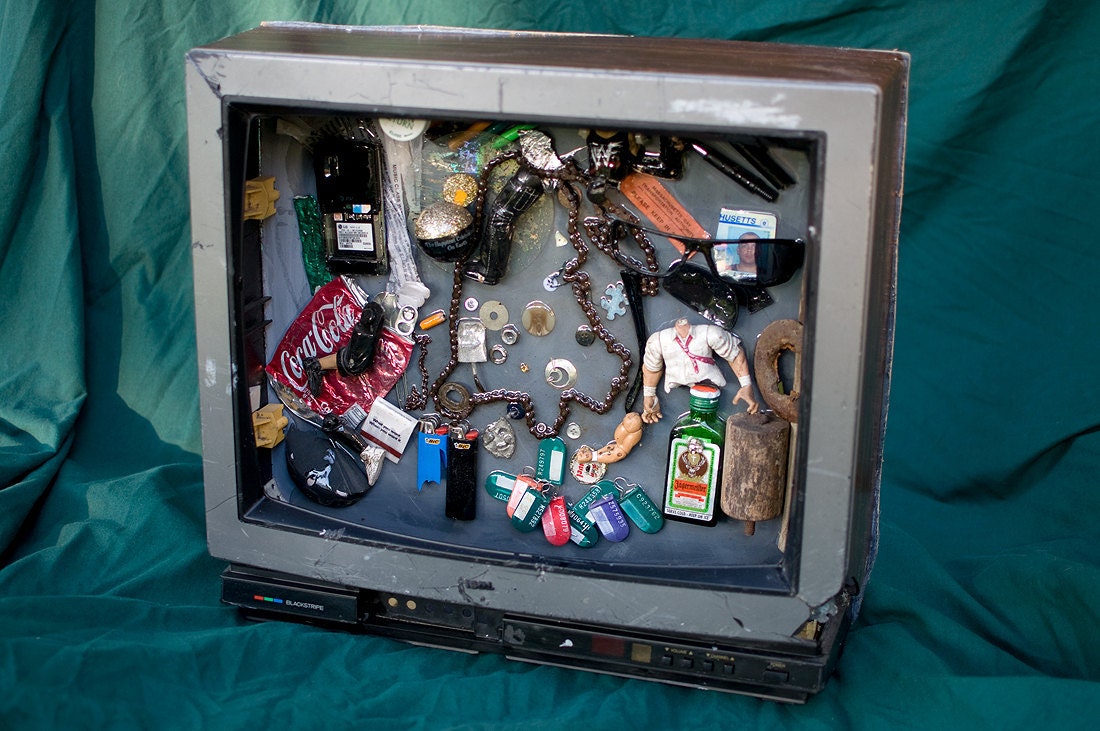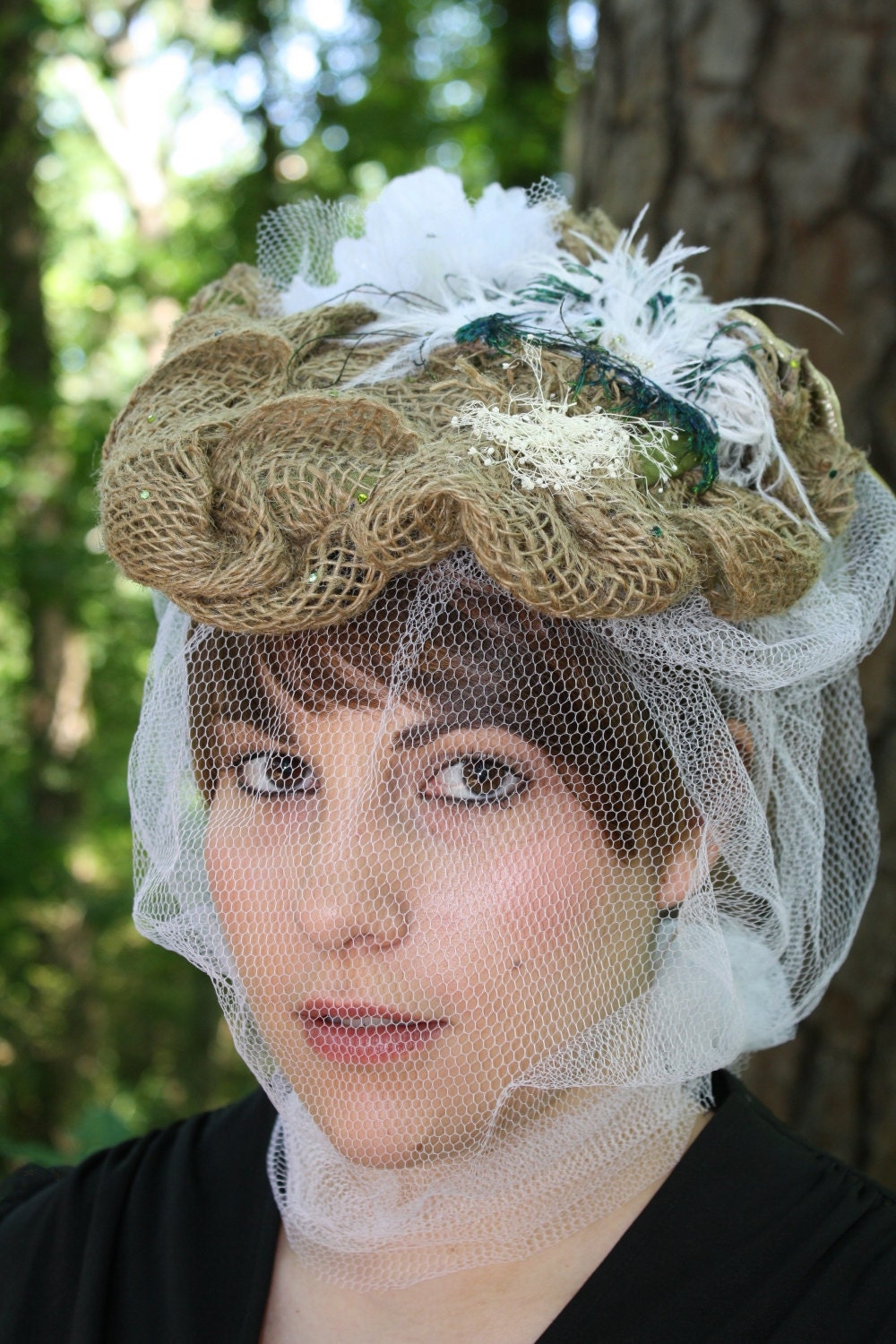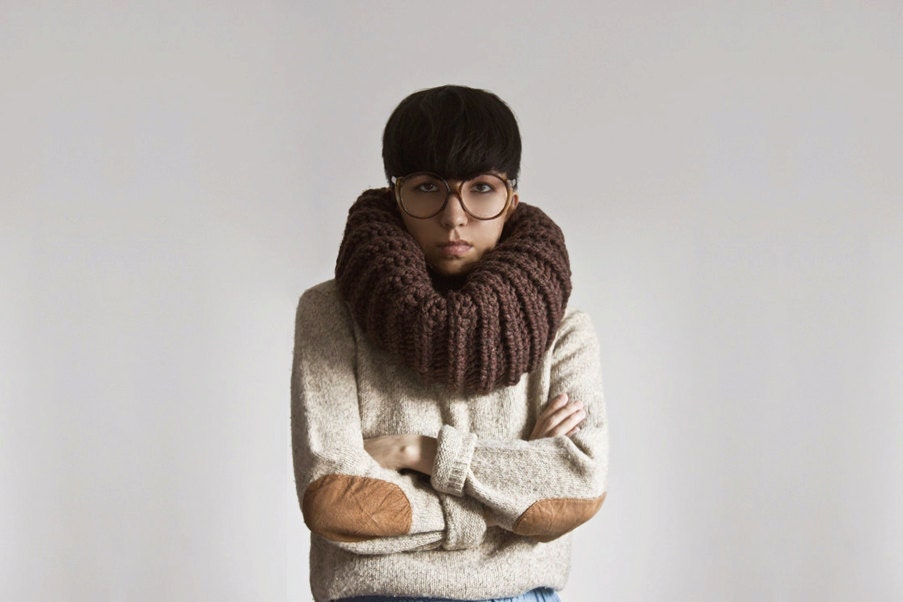 These and other treasures can be yours. Just thank Etsy. And, yes, this post was inspired when I saw the large doughnut ringing the model's neck like some kind of whiplash brace on Etsy's front page last night.