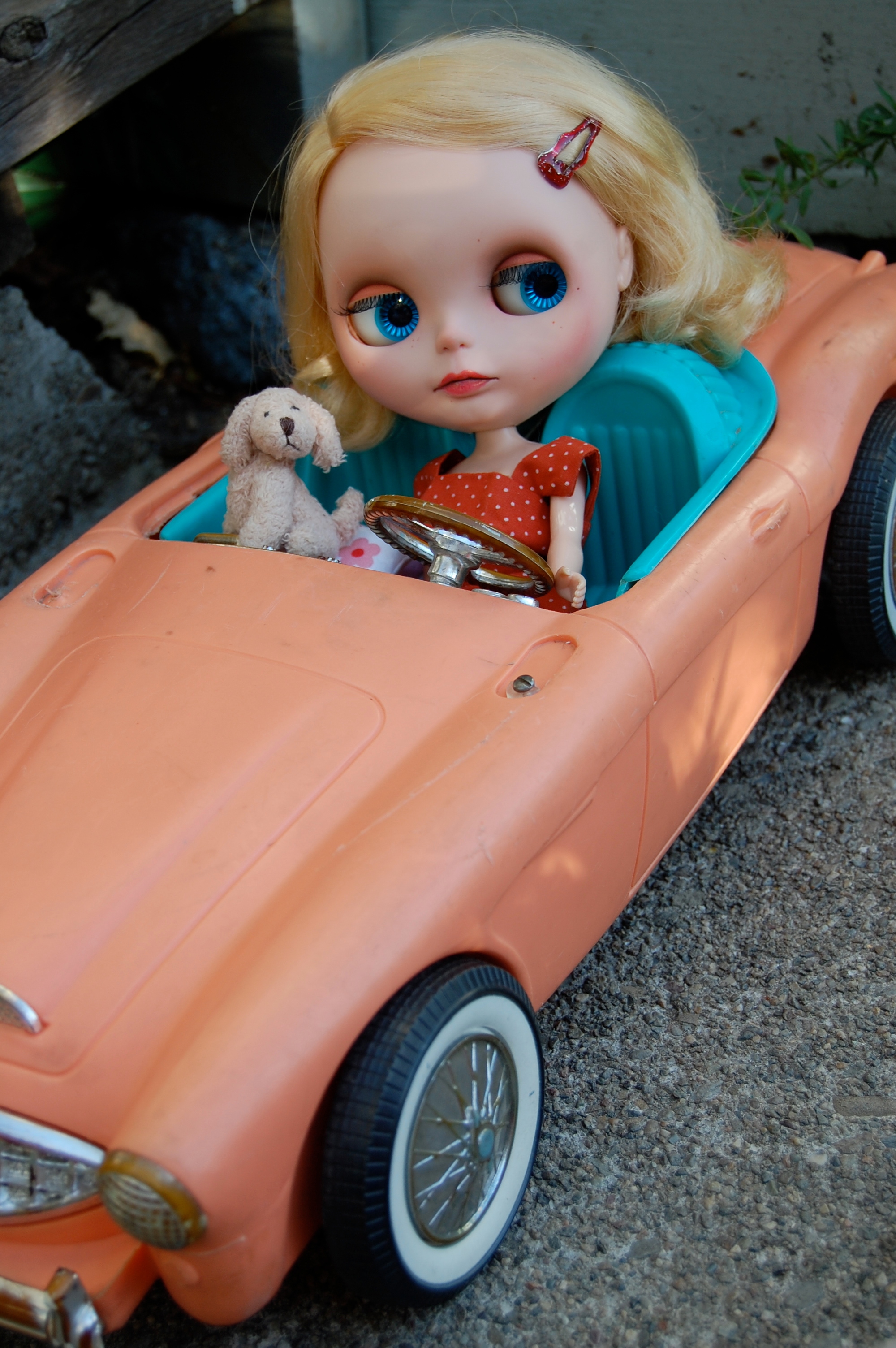 Photograph by Sue Young; Used By Permission
I'm winding down from two wild and woolly weeks. Last week, I set myself the task of bathing and grooming all three of the poms, and this week I've been organizing and tallying up receipts for the annual ghastly practice of getting the income taxes done. Today's fun will be digging the house out of the general neglect it's fallen into while I've been thus occupied.
I'm longing to get back to my sewing room and spend days and days just puttering about. I've been thinking about purses and Blythe clothes.
Do you know about Blythe? I wouldn't have, if I didn't have an avid doll-collecting daughter and an Etsy hobby. Blythe is the name of the big-headed, wide-eyed doll one sees either as a model or a photo prop in so many of the most fascinating Etsy shop photos.
I gather the doll was a Kenner creation that came out in the early 1970s, but didn't "catch on" until a revival line produced by Japanese company Takara reintroduced these unusual dolls in 2001. The original Kenner Blythe dolls command massive prices among collectors nowadays (over $1000 each!) so, while they're outside the purse of most of us, the Japanese Blythe dolls are every bit as cute and have become quite the rage. A quick internet search will yield wonderful photographs of doll customization going on, and shops featuring handmade fashions and accessories for her that are being snatched up with alacrity.
Several weeks ago I sold my vintage Barbie Austin-Healey to Etsy buyer Sue Young, who sent me the above photograph of her beautiful Blythe doll "Saffy" out for a spin. Isn't it terrific? I was very glad when she graciously allowed me to share the picture.
I'm very taken with dolls and toys photographed in an imaginary-world manner. The classic example for this is Edith, heroine of The Lonely Doll, a photographic story by Dare Wright that was published in 1957. I've mentioned the book on the blog in the past, but if you're not familiar with it, you're missing a treat and I hope you'll track down a copy. There are several "Edith" books, but this was first in the series.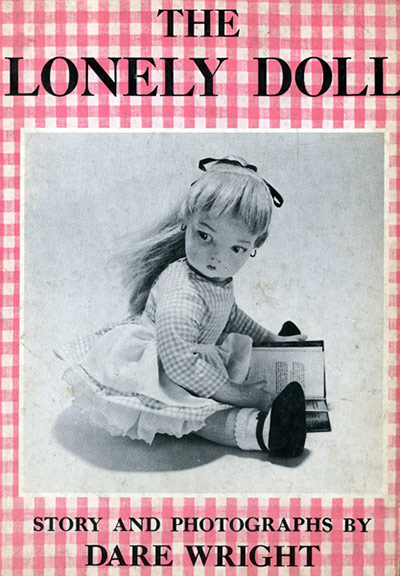 Meanwhile, back to Blythe. Here are some delightful examples of posed Blythe photographs I've found recently on Etsy.
This charmer is from one of my new shop favorites, RainbowDaisies:
Hey, I'd even love to wear a hat like this! This is from Etsy shop Karenhats. I love this doll's green eyes.
Can you believe how cute this little suspender outfit is--my goodness, it even has little buckles and cargo pockets! This terrific design is from Etsy shop MissBlythe2012.
Well, that's all I have today. I've ignored the clutter around here long enough, and it's time to buck up and face the dreary job. I did make a quick phone call to my daughter to see if she had any new Blythe-in-action photos
but she said no.
(Here's a previously posted photo link:
So I'm sharing one of her Barbie photos instead, which I think you'll enjoy:
Photograph by Madeline Dukes. Used without her permission but then I'm her mom. Don't try this at home!