An odd and notable thing happened when I was garage sale-ing last weekend: For once, I didn't go overboard. It was peculiar, but in a nice way. I saw many collectible, potentially sale-able items, but I held off. I bought only the ones I really prized. Instead of coming back with the car crammed full of vintage items, I had a respectable little pile of (to me) choice goodies. Maybe those alien abduction stories are true? Whatever the cause, I wasn't like my usual glutton-for-vintage self, and it was oddly refreshing. Perhaps I've turned over a new leaf.
But don't worry--I did acquire a few items to share with you.
My first thought when I found this little set was that these were small wooden tops, and the fork thingy was the bit one launched them with. After getting them home and puzzling over them a bit, I realized it's a cheese serving set. Knife, fork, and two cute little mice to jab into your chunk of Swiss or whatever and make it look fun. This is pre-barcode; I'm guessing someone got this as a wedding shower or housewarming gift and never used it. It is of dubious practicality, which is why I was drawn to it, no doubt.
The little mice, however, are darling! I'm not sure what to do with them--sell them "as is", or snip off the spikes and make them into little refrigerator magnets or brooches, or even keep them as little toys for my granddaughters to play with. They definitely have possibilities. Cost for this treasure, ten cents.

Now we'll move upmarket and you can see my higher-priced finds.
This one has me excited! This is "Goody-Goody", a Freakies refrigerator magnet. I found it jumbled up in a box full of various ugly magnets. Why does it excite me? Check out this post from the past and find out: http://sheertrashroadshow.blogspot.com/2013/11/solved-sheer-trash-roadshow-mystery.html
Or I could just tell you.
Two years ago, I sold a set of six of these magnets for $60! And this is a character I didn't have in my set. I'll have it up for sale soon. And not for twenty-five cents, either, which is what I paid for it. Cool, huh?
A fund-raising garage sale yielded some terrific vintage Christmas ornaments, including these fabulous red plastic "icicles":
and a flock of velvety flocked red birds:
I bought these, along with some other items, for a flat $5. I did some figuring, and the cost came to 83 cents for each set. Now, to keep, or to sell? That is the question.
One neat thing I bought and listed has already sold: an unopened vintage smocked pillow/couch cushion set: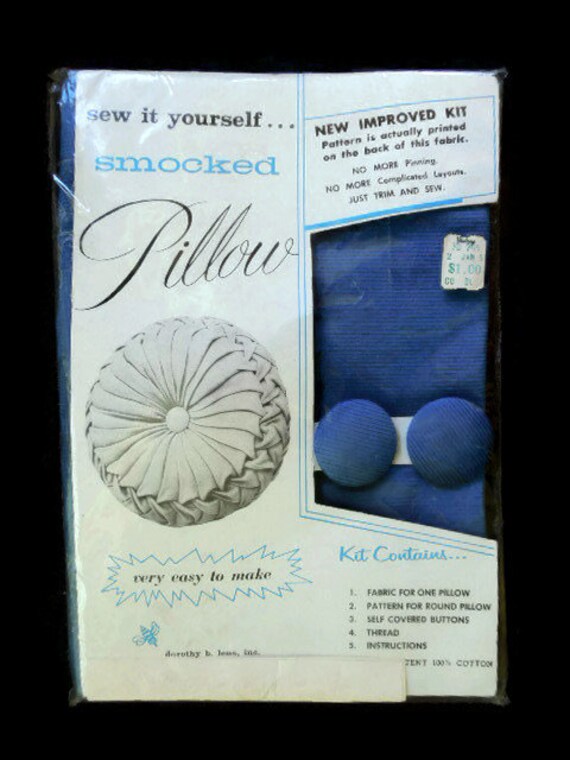 I paid less than $2 for it, and sold it for $22. I was kind of hoping it wouldn't sell, so I could make it myself!
One sale yielded two couch covers/ furniture throws in their original packages.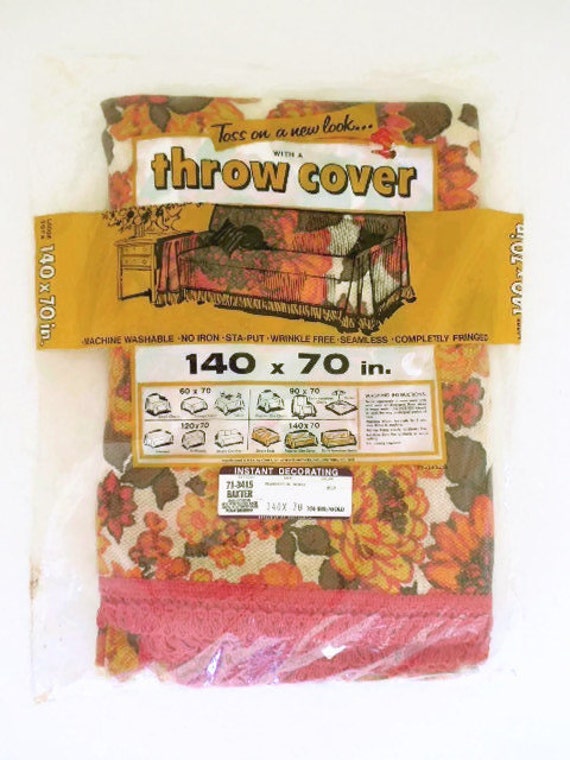 These have to date from the 1970s, or more likely the 1960s. I got an unpleasant surprise when I opened them to photograph, however. These covers originally had foam backings, but the foam had disintegrated into the finest, stickiest, golden dust you have ever seen, and it went everywhere. I had to hang them outside on the clothesline in a stiff wind, and then machine wash and dry them to get rid of it. They did turn out nicely, though, so hopefully someone will want them. I've got them listed in the shop now, so I won't say how much I paid for them, but they were quite affordable.
Okay, better start winding this down.
Now I'll show you two items I bought positively to keep. Though at first, I did plan to sell this little bear planter:
I was heading to the car from one sale, when I turned around and went back for him. He just seemed to be calling my name. I plopped him down by the computer here, thinking to get him properly photographed and listed this week, but every time I glance up, he's sitting there with that happy grin on his sweet face and I've decided he's not going anywhere! He just makes me glad every time I see him. I call that a good deal for $2.00.
My last goodie, and the most expensive, was a lithographed tin dollhouse with an accompanying bag of plastic furniture. Pure sixties stuff. I paid $10 for the house and the furnishings; more than I usually fork out for things at garage sales, but definitely worth it.
I'm amassing special toys for the granddaughters to play with when they visit, though they're a bit young yet. Or so I thought.
My oldest granddaughter (3 1/2) became quite excited about the dollhouse when she stopped by a few days ago, and had a lovely time setting the furniture in place, and finding toy animals to go in the pasture outside. (First things first, though--a visit to Grandma's jewelry cache to find clip earrings and proper necklaces for such an event.)
Grandpa, of course, joined in the game, and persisted in pushing various oddball dolls and characters through the dollhouse front door, rather to Benita's annoyance at first. Then she got into the spirit of the game and waited gleefully to see who or what Grandpa would send in next. Benita's usually a "flitter" so we were all pleasantly surprised to see how long she stuck with this little game.
And then she and Grandma made pie.
Yum!