I've been into mid-century modern since before its current renaissance; the whole atomic era style calls to me and I've done as little as possible to resist its siren song.
But there's only so much stuff one house can contain and so, to indulge my mania without bringing in one more stick of furniture, I've resorted to refurbishing and reselling the old and rusted bits I find at garage sales. With my wire brush and sandpaper and trusty Rustoleum Rust-Reformer, I've embarked on a crusade to rescue these wonderful old cast-offs from the landfill. It's fun, satisfying, and, rather to my surprise, I've discovered I wield a mean can of spray paint!
Thought I'd share some of my summer projects with you, now that they're finished and listed in my shop:
This nifty rack had rust issues and wonky legs, but no more!
This is classic! I adore these handy little stands.
This one's especially cool because it's reversible: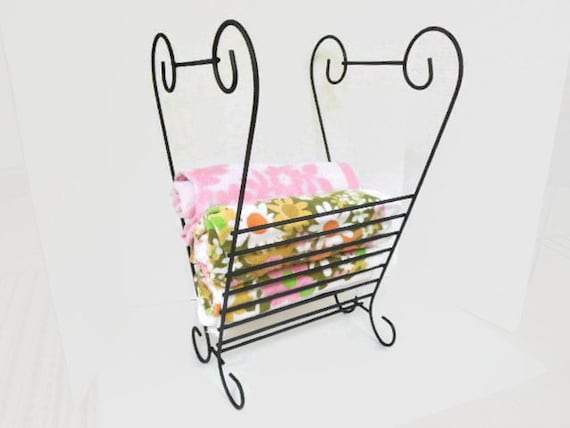 Nifty, huh?
I nearly went into a swoon when I found this one!
A MCM wire standing ashtray rack--with its ashtray intact!
This one had some rough, sharp bits that needed sanding,
well as the typical rust issues,
but now it's good to go for another 50 or 60 years!
Here's a full-length view: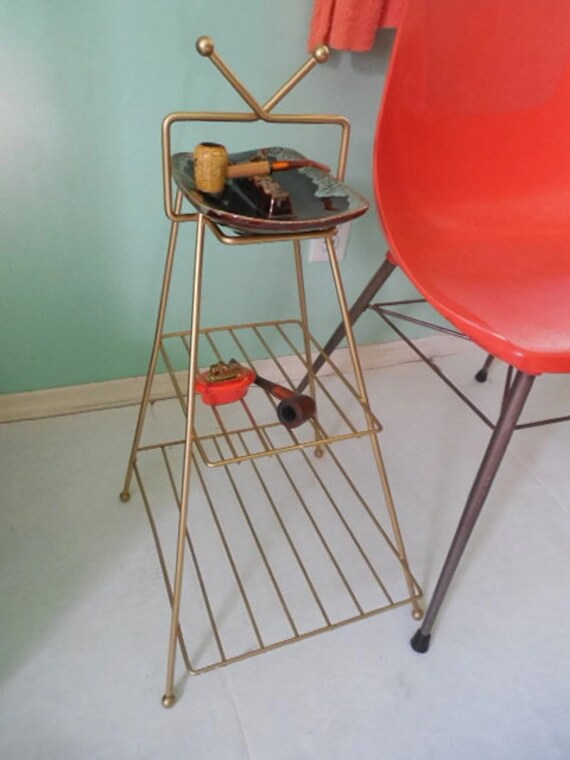 Just finished this one, including having new glass shelves cut for it. Imagine someone hurling this beauty out!
And here's my crowning achievement;
let me show you several views: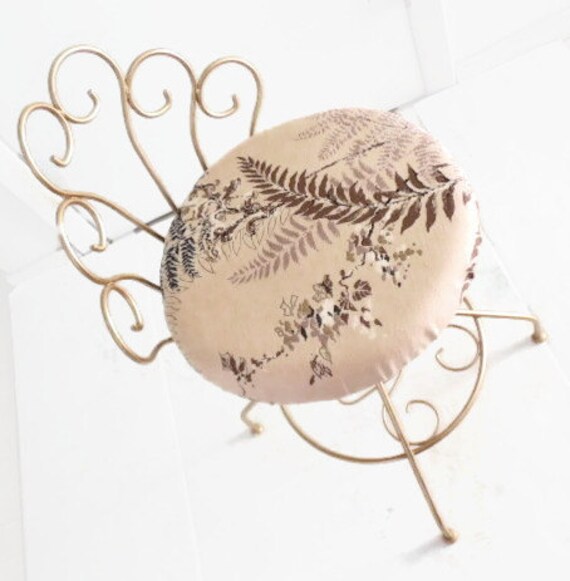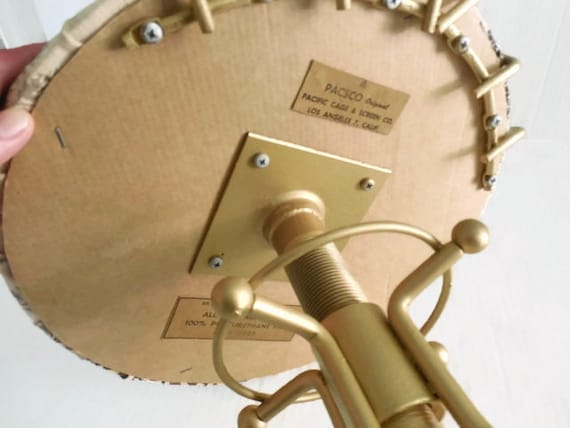 If you could have seen this thing when I brought it home--
it was disgusting! The foam rubber cushion had disintegrated, the orange velveteen cover was filthy, the base was damaged from dampness and was warped and gross... Suffice it to say, it was looking pretty nasty. I think even hard-core junking partner/sister-in-law Claudia was horrified when I insisted on hauling it home.
But with a new paint job, new cushion and cushion cover
(made of era-appropriate vintage upholstery fabric I had on hand, mind you!), and even a new cardboard base,
it's got new life and class!
I managed to clip out the original manufacturer's info and save it; "A Pacsco Original" from the Pacific Cage and Screen Company of Los Angeles... I was rather pleased to salvage that bit of history.
Well, enough of this for now. If you'd like to check out the rest of my refurbishing projects, check out my shop section, "I Made It, I Fixed It" at this link:
My shop can use all the help it can get! Visit! Click!! NOW!!!